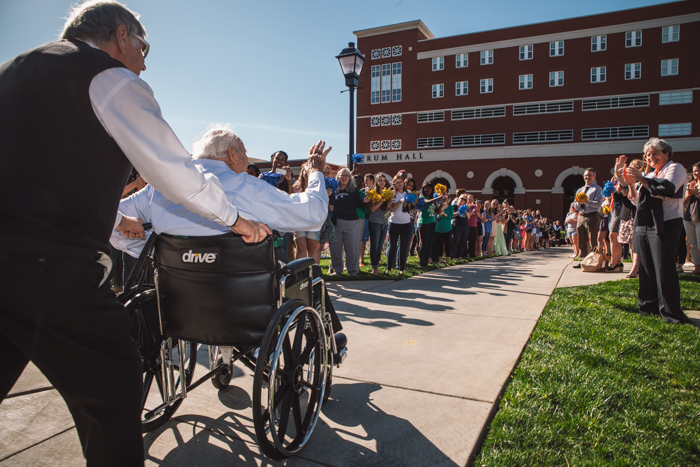 Had the wonderful privilege in photographing the dedication ceremony of Porter B. Byrum Hall at Queens University of Charlotte in honor of Mr. Byrum's unprecedented generosity to Queens.
In 2011, Mr. Byrum contributed $20.9 million – the largest single gift in Queens' history – to support endowed student scholarships. Hundreds of students and faculty lined up, cheering and clapping as they led Byrum to the podium. It was truly a beautiful scene, and you could see the pure joy on his face.
After a few words from President Pamela Davies, Byrum commented on how important education has always been in his family and how it gave him much pleasure to contribute to the lives of others.
To cap off the dedication, Queens provided a BBQ picnic for all attendees. Wonderful afternoon filled with love and cheer.