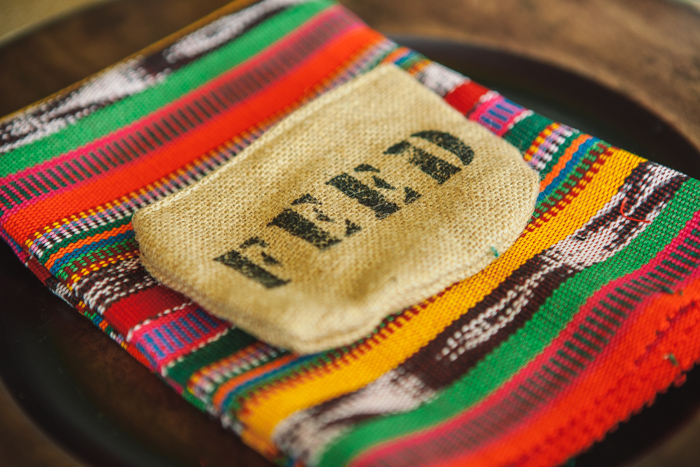 Had a great time covering the 2015 Visionary Women event this past weekend and listening to inspiring women like Lauren Bush Lauren, founder and CEO of FEED, speak about their accomplishments. Todd Murphy Events did an astounding job transforming the Mint Museum's space into an Safari-inspired masterpiece. Faux grass turf was rolled in and laid throughout the room, vibrant colored drapery was hung from the ceiling, wooden chargers and copper Moscow Mule mug accents adorned each table and small details like the African sashes for the wait staff rounded out the theme.
The event continued with a panel discussion by Charlotte City Council At-Large Member Vi Lyles and Premier president and CEO Susan DeVore that was moderated by Joan Zimmerman. The women shared their thoughts on making a difference and leaving a legacy. Each of the attendees were given complimentary FEED shoulder bags, along with a small FEED burlap purse and bracelet. The event, which was hosted by Queens University of Charlotte in partnership with Wells Fargo Private Bank and the Mint Museum, was a wonderful way to start the week.
My photos were also featured in The Charlotte Observer! To read more about the, click here.